Energy Efficient Construction is Recognized
In 2019 Legalett introduced the Construction Pioneer AwardsTM to recognize the outstanding use of our products and services in projects of influence in the market place.
The individual or company that receives this award will have moved beyond the boundaries of the standard building code and been the first to successfully use cutting edge innovative equipment, building materials or building systems in their region and conform to either LEED, Passive House PH, Net Zero Energy NZE, R-2000 or similar high-performance standard.
They would have freely shared their experience with anyone that asked and the project will have been so successful that others would follow in their path to build projects of a similar type, having learned from the experiences of the "Construction Pioneer".
Recipients of the Construction Pioneer AwardsTM receive a limited edition print created by Jenny Kastner.
Submit a Project for the Legalett Construction Pioneer Awards
TM
Interested in having a project featured in the Construction Pioneer AwardsTM? Complete the project application here.
​Construction Pioneer Awards Application
Recipients of the Construction Pioneer Award:
Living Libations HQ and G-West Construction
The first recipients of the Construction Pioneer Award were Greg West of G-West Construction and the owners of Living Libations for their innovative headquarters in Haliburton ON, built to Passive House Standards using GEO-Passive Super Insulating Foundations and ThermalWall PH Insulating External Wall Panels.
​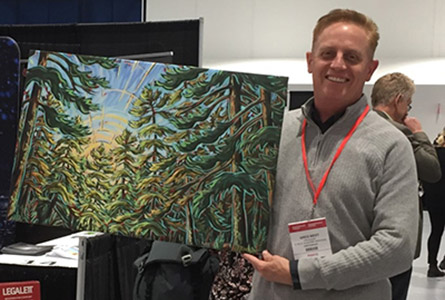 Greg West accepts the inaugural Construction Pioneer Award on behalf of G-West Construction and Living Libations.
(Read the Full Case Study on the Living Libations Project here.)
Peel Passive House
The second recipient was Andrew Peel of Peel Passive House for his involvement with many Passive House projects across North America. Andrew was also instrumental in working with us to certify our products with the Passive House Institute (PHI).
​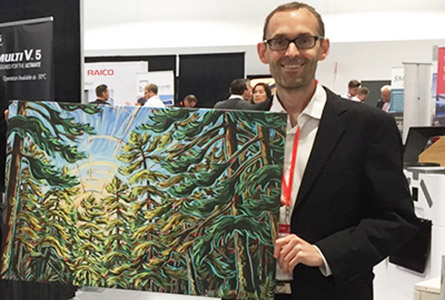 Andrew Peel accepts the Construction Pioneer Award for his Passive House work in North America.
(Read more about our Passive House Institute (PHI) certified products here.)
About the Painting
The limited edition print was created by Jenny Kastner. Jenny's art is inspired by the beauty in the landscapes of her surroundings. Jenny paints the world around her from her home in Clear Lake ON.
The original painting is owned by Legalett and there are a total of 50 numbered prints on stretched canvas. Each print is remarked by the artist to make it a one of a kind piece of art.
​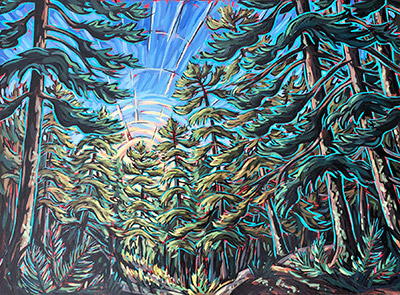 (See More of Jenny Kastner's work here.)