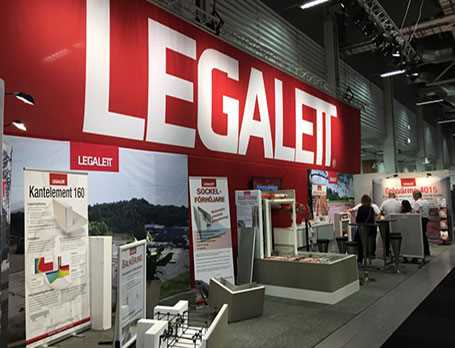 The first North American Legalett installation was in Peterborough, Ontario, Canada, in 1988. Legalett North America was founded in 1999, as an extension of Legalett International, with it's corporate identity being introduced into Canada and the US.
Legalett manufactures Air Heated and Unheated GEO-Slabs (Frost Protected Shallow Foundations), Insulated Concrete Basement Slab Forms and Suspended ICF Concrete Floors There are currently over 20 million square feet of Legalett Radiant Floor Heating Floor Slabs installed worldwide and over a million square feet of Legalett Slab-on-Grade insulated ICF Floors in Canada and North America - earning Legalett their worldwide reputation as THE engineered ICF Floor slab forming system experts.
Sales offices, warehousing and distribution facilities are located across Canada and the United States of America.
Legalett's North American corporate offices and manufacturing facilities are located near Cornwall, Ontario Canada at:
5715 Warner Drive
Long Sault, ON K0C 1P0
Phone: (866) 299-7567
Fax: (613) 937-0125
Email: sales @ legalett.ca