Get Trained on Legalett Foundations & Air-Heated Radiant Floors
Legalett strives to be a leading innovator in the Radiant Floor Heating and ICF Floor slab forming industry.
The North American Construction Industry is changing, and changing rapidly, and Legalett are using their 30 years experience to be at the forefront of engineered slab and foundation solutions. In the United States alone, buildings account for almost 40 percent of national CO2 emissions and out-consume both the industrial and transportation sectors. To put that in figures, LEED-certified buildings in the United States between 2015 and 2018, are estimated to have saved $1.2 billion in energy costs, led to $149.5 million in water savings, $715.2 million in maintenance savings and $54.2 million in waste savings alone.
The construction industry is responding to these cost savings and environmental benefits at a dramatic rate. According to a Dodge Data & Analytics World Green Building Trends 2016 SmartMarket Report, the global green building sector continues to double every three years, with survey respondents from 70 countries stating that 60 percent of their projects will be green by 2018.
Factor in the surge in popularity of Passive House Construction or Passivhaus, and the US Government's initiatives in promoting Net Zero Energy Buildings, and it becomes apparent why many Construction Industry professionals as well as householders themselves are searching for answers as well as training for specific energy efficiency issues, such as cost-effective foundation and slab design.
As Brendan Owens, chief engineer at the U.S. Green Building Council, which represents more than 13,000 member businesses and organizations from across the building community says, "Reducing energy use in buildings must be a major part of the solution as we work to combat the escalating costs and impacts of climate change".
To get an idea of what is involved with most Legalett projects, please review the links below:
​Legalett Installer Training Presentation​PDF Powepoint Slideshow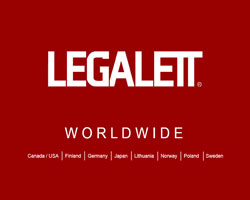 The Legalett Way - System Overview Presentation​PDF Powepoint Slideshow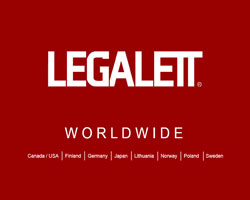 ​AIA - The Basics of GEO-Slab Foundation Systems​PDF Powepoint Slideshow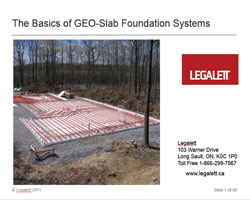 Online Training
Project specific video conference training is provided for all Legalett projects by a team of Legalett construction professionals. We will go over all the step-by-step instructions and shop drawings we have supplied, to you and your construction team. On going support by phone and email is supplied before, during and after your project starts, and we inspect the slab form work and reinforcing steel before concrete is placed in order to provide an authorization code that confirms that the work completed is as per the engineering supplied.
Online Project Training Registration:
To register for video conferencing training for an upcoming project call 866-299-7567 ext 101, email sales @ legalett.ca or fill out the Project Training Registration form below.
​
Subscribe to our mailing list, and hear all about new Energy Efficient Construction developments first:
​
​Get a Quote Here
​